I'm convinced.
I'm convinced that life really isn't about the big things.  I'm convinced that life is all about the small moments, that when strung together, become a chain of events, a way of life, or a dream come true.  Now more than ever, I have to believe that my life isn't about the big things, but more the small. I have to believe that in the midst of finding what my dream is and...
Song of the Week: I have an affinity for music...
Watch
I just love The Girls With Glasses Show. I also wish I could be both of them. : ) They are capturing the world with lovely music, dancing, laughter and whimsical, witty humor that I LOVE! You should definitely stop by their site to see what kind of lovely happenings are going on with the  The Girls With Glasses .
3 tags
This verse just wrecked me.
"Who shall separate us from the love of Christ? Shall trouble or hardship or persecution or famine or nakedness or danger or sword? As it is written: 'For your sake we face death all day long; we are considered as sheep to be slaughtered.' No, in all these things we are more than conquerors through him who loved us. For I am convinced that neither death nor life, neither angels...
4 tags
Thousands of strands connecting me.
I think we are connected by a thousand little invisible strands.  I think when a soul connects with another soul, it is instantly tied in some way, shape, or form.  The strength of these strands are built around similar interests, laughter, love, intimacy and other connecting points.  I believe God sews these strands, and as years pass, the strands become sturdier, they thicken through wear and...
I'm Beth. #Happo #PR # Job seeker
My name is Beth Landis and I want to break down the essentials for you : I graduated in May with a B.A in PR and Advertising I am a deeply passionate person, seriously, tears and laughter all the time. I want to learn, I have an insatiable appetite to continue learning and growing. I don't just want a job, I want it to be right, for me and you. Although I love the great state of...
3 tags
The heartbeat of life.
Music has the power to move, shake, and break me. Music can make you light, can make you cry, can fill your soul. It seems like I've always had this insatiable appetite for music.  I love instrumental music, indie/folk music, dance beats, classical and especially worship music.  Each type of music is special in its own way, but worship music brings me close to the heart of my savior, brings...
2 tags
#PRoductive day
Today is a productive day. You may be asking yourself the question, "Well why Beth, why is it a productive day?" Here is why: I'm inspired, right at the ol' Barnes and Noble cafe. I am inspired by young graduates in my field rockin' it all over the web with excellent ideas on social media and engaging people. I want to engage people.  I love seeing young people,...
My top 5 Blogs
Alright, so here is what you may not know about me.  Although I don't maintain my own blog very well, (devastating, I know), I am absolutely addicted to blogs.  My love started towards the end of college when I realized how relaxing it was to peruse the internet on stuff that I LOVED. So I will tell you just why I spend so much time blogging and THEN I will share with you some that made my...
Check out Barefoot and Vintage on Etsy!
Where I find peace.
After recently graduating, I find myself in a sticky situation, one that feels more sticky every day.  I graduated 2 months ago ready to go after life, I armed myself with ambition, drive, hope and a feeling that I would overcome all odds to find a career that fulfilled my soul and served God as well.  However, after watching several months pass me by, and no job offers, I am feeling a lack hope,...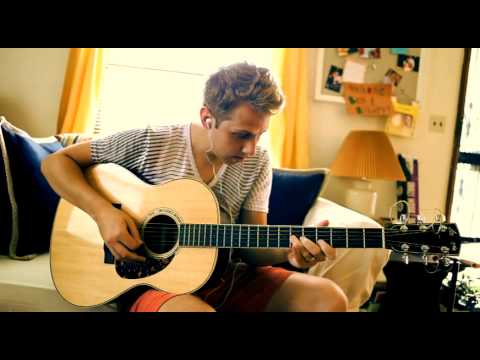 2 tags
my passion
So I have known this for a long time, but my passion is ministry to women and teen girls.  The broader passion is for the Lord and for people, however, my heart breaks for a culture of women and teen girls who living according to the lies that are forced on them by media and society and a history of inequality to men and women.  I want to bring wholeness, completeness and joy to the lives of women...
be still and wait
Be still and wait. This, is quite possibly the hardest thing to do.  We want answers or results, and we are not trained to wait, we are trained to move forward.  We push, pull, cry, and turn bitter when questions go unanswered.  We curse, we call our friends, we complain and we are unhappy when we don't have the answers. Be still. And Wait. I think the crux of this point is not that we...
I love Lobster
I ate a Lobster today, it in fact was delicious.  I also had red velvet cake, and some key lime pie as well.  Why was I treated with such delicacies you may ask? It was my birthday and what a wonderful birthday it was.  I love my friends and I love my family, they made it wonderful for me.  Tomorrow I will be with even more friends from out of town, and I am beyond ready.  Amen
Caramel Macchiato...you did me wrong
Here I am, in the library drinking a  hot, frothy, strong, delicious might I add…Grande Caramel Macchiato.  I began trying to organize the materials that portray my busy existence and also my finicky headphones, which were getting in the way of all things productive happening.  In the midst of my chaotic moment, something lightly tapped that beautiful cup of Starbucks coffee, onto the silver...